Company profile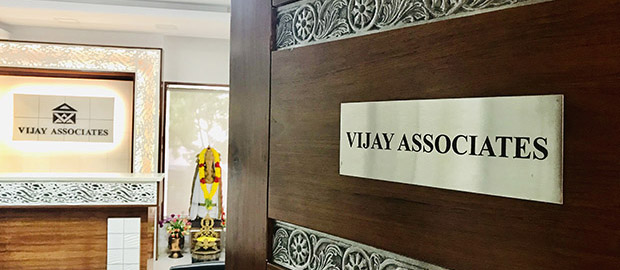 We understand your unique needs and tastes! Find the perfect home!
Vijay Associates have been in the construction industry for more than two decades. Our main objective was to build dwelling units to cater the needs of the MIG & HIG segment. However in a span of 2 years of beginning the firm, it got the reputation of building premium flats in key residential areas in the city of Chennai.
The total number of projects promoted by the firm as of now is 47 and counting, one under construction. The firm is well known for its quality construction and choicest design with respect to both exterior and interior structure for the units.
Despite the scope for improving the revenue by promoting multiple projects at any time, we consciously kept the number of projects to a level where the best service to the customers and attention to fine detailing is taken care off without any compromises. This has reflected in consistent annual turover for us and more than anything else the appreciation and support of happy customers who have given us the belief that we are on the right track.
PROMOTER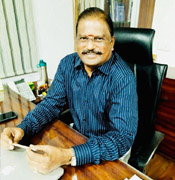 Mr. D. Deenadayalan, the proprietor, is a graduate from Madras Unviersity. He started the firm in the year 1989 and continues as its sole propreitor. Considering the long duration and the different times the firm has undergone over the last two decades, the performace can be described as commendable. The marketing skills combined with his administrative skills have largely helped in sustaning the business depite the tough times the industry has faced. Personal rapport with the commitment to work and maintaining the time schedule / commitment, have immensely contributed to the long list of satisfied customers for the projects handled by him across the city of Chennai.
Our Key Factors
Comfort - Identification of projects that would suit the residents exclusively.
Competence - Basic design that would cater to all customer segments.
Commitment - Personal supervision of each unit, displaying proprietary interests.
Communication - Smooth Execution with timely status updates ensuring timely completion.
Customization - Flexibility in providing the need based designs.
"Customer before Cost" - Being our Motto, we cannot spell success without U
Our Motto
The motto for the firm has always been 'Customer before Cost' implying that the cost would be given only the secondary importance vis-avis the customer preference and satisfaction.